Ben Bradshaw's Smart50 Award Article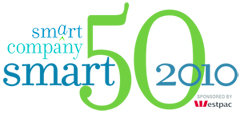 Ben Bradshaw – Smart50 Award
Getting to the top of Google's page rankings is a challenge for every website entrepreneur, but for SponsoredLinX founder Ben Bradshaw, it has also become the basis for a very successful business. SponsoredLinX provides a range of online marketing services to website operators, including Google advertising, search engine optimisation, sponsored links, social media advertising and even video advertising. The company, whose clients include the Australian Government, ANZ and insurance giant NRMA, recorded revenue of $3.7 million in 2009-10, with average annual growth in the past three years of 88%. Given the Queensland-based company started just four years ago, it's impressive growth. "Our biggest challenge is trying to manage growth, which can be extremely difficult," Bradshaw admits. ' "We have dealt with this by having a good recruitment policy in place and putting in place effective middle management."He says one of the company's key strengths is its investment in people.
SponsoredLinX is one of only 15 Google Authorized resellers worldwide, which means its AdWords management team directly train with Google. Of course, working with one of the world's most mysterious and rapidly changing products – Google's famous search algorithm – does create its own headaches, and Bradshaw says it is important to remain flexible. "We are in one of the fastest changing industries in the world and it is important not be too ridged in your planning. You do not want to get too carried away with ideas – you need balance." Bradshaw has a number of tips from entrepreneurs. He says it is crucial to delegate the small and time consuming and understand exactly how the cashflow of your business works. And most importantly? "Don't spend money you don't have, and continually re-invest in your business with time and money.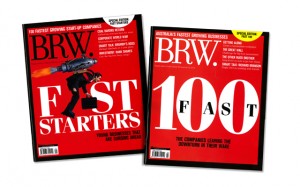 27 Year Old Smashing Big Google Goals! 27 year old entrepreneur wins BRW 2010 Fast Starter Award.
Ben Bradshaw is a self-confessed start-up junkie. At the ripe old age of 27!… Ben can't get enough of the satisfaction that comes with building a business from the ground up. While business owners were running for cover in the recent GFC downturn Ben was expanding his internet marketing empire with his Company BJB Global and his major brand SponsoredLinx. 1 of 15 Google partners in the world Ben has built SponsoredLinx to become the largest Australian owned Google AdWords marketing company.
Ben's business career started at the age of 10 as a professional magician who performed as a corporate magician for hundreds of companies. He holds 2 Guinness world records for the fastest escape from a straight jacket.
In 2007 Ben started SponsoredLinx to service the Google adwords industry which now manages many big name corporate clients like RACQ, Chep, Australian Government, ford and thousands of smaller businesses throughout Australia. Ben nearly became a casualty of his own success when his company grew by a staggering 300% in the first full year of operation. It surpassed his estimates and took a lot of planning, hard work and careful decisions to manage such rapid growth with very limited resources. Ben says, "Growth is great but also carries a lot of potential risk if not managed well. Founding a company is a great asset but also a great liability if the founder stays too long. The best start-up entrepreneurs build a great foundation that is scalable with support staff and then quickly replace themselves. Running a company is like spinning plates on a pole, one person cannot possibly keep 100 plates spinning on their own. With a great support team and structure in place we can now manage 1000's of spinning plates very well." "Nearly a Third of Fast Starters have suffered setbacks through inadequate planning" BRW." The biggest success of SponsoredLinX has been our ability to attract the right people we can trust to build and manage our brands on many levels. Training is important but what is paramount to this is investing our time into the right people and being tough enough to consolidate staffing of people who don't fit in. We can't confuse loyalty with progress and we have been successful in attracting elite staff who are the best at what they do." "Retention of good staff is also a large focus for our future growth and we achieve this by providing a great working environment, nurturing staff development with training that encourages a career path within our company while maintaining a positive culture that is fun and dynamic." Ben expects that online marketing is about to get really really exciting with the horizon of possibilities expanding at an extremely rapid rate. "We are investing a lot of time, money and research developing new tools and platforms that integrate with the latest cutting edge iphone, ipad and Google innovations. We haven't seen nothing yet, wait until you see what advertising tools Google and Apple have in store for us in the near future. Mobile devices and social media are also the new advertising mediums that business owners need to be focusing on if they want a competitive advantage into the future." "We have been able to develop a perfect balance in our company by both delivering the best service and quality to our clients but also being 1 step ahead with the latest marketing trends. We have already started developing marketing strategies for trends that haven't even hit here yet. I could tell you what they are but it is our trade secret for now." "2010 is going to be an amazing year of innovation for online advertising possibilities for SME's and we are right there in the mix. Traditional media is not a viable solution anymore for most businesses. We are seeing more results from 1 month of online advertising than most businesses are getting in a whole year from traditional print and media. What's also amazing, it's less than half and sometimes a third of the cost of traditional media advertising. Ben has launched a number of brands since his launch in 2007, http://www.iiconnect.com/ Email marketing, and https://getmoretraffic.com.au/ which does SEO and website optimisation. Ben will be speaking at the Googleplex with Google in Sydney later this year. For information visit https://www.sponsoredlinx.com/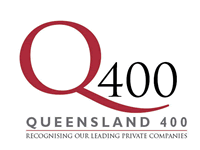 Get FREE 30-Minute Strategy Session With Ben!​